Introducing our user-friendly design program that equips our customers with an easy-to-use configurator to create custom and bespoke furniture. A game-changer for anyone seeking to enhance their living space. This innovative tool provides an intuitive and accessible platform for designing a variety of made to measure furniture, including kitchens, wardrobes, modular shelving, floating shelves, under stair storage, and media walls. Here are some key applications and features of our design program:
Blank Canvas:
Why not just jump straight in and have a go? You can easily draw your room and render it to full 3D model in seconds.
Then follow our intuitive design wizard as it helps you to understand all of the features and options available.
Save and share your designs as needed and if you get stuck, one of our team will always be on hand to help out ensuring your design is absolutely perfect for you.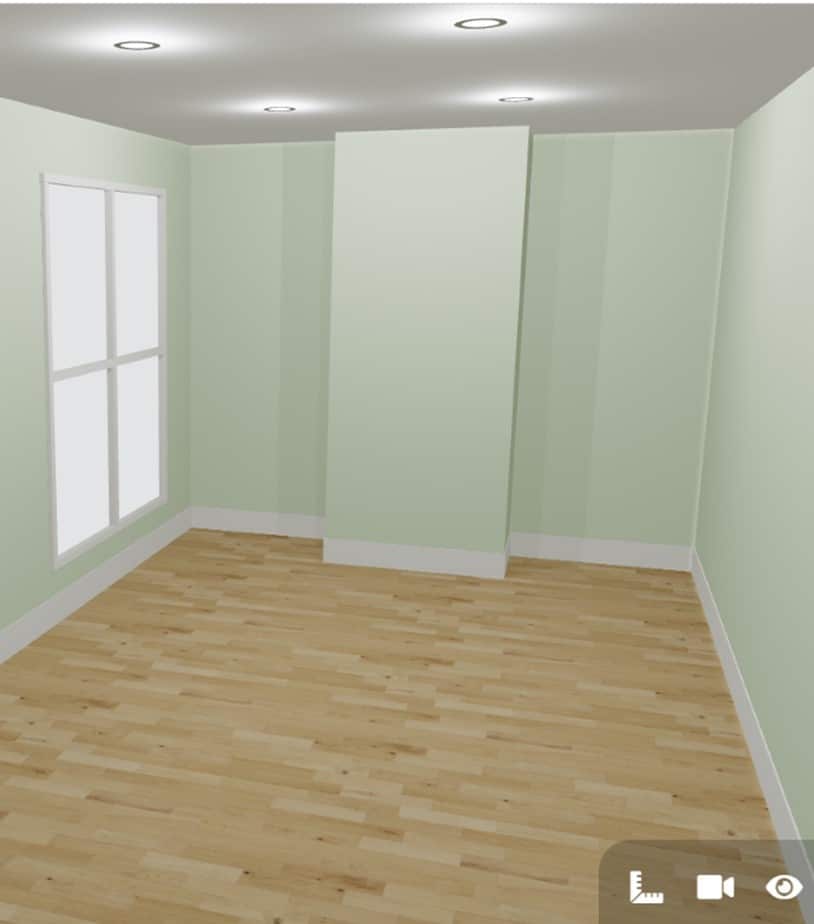 Blank Canvas
Book A Video Consultation:
Need help? If you have something in mind but need some technical help feel free to call us on 01384 884 886. We can book you in for a free online design consultation. Together we will configure your perfect design in real time. If you have already started a design that you need help with, one of our team will be happy to tweak and adjust as necessary to meet your specifications.
You can even email us a sketch of your own or send us an inspiring image you have seen elsewhere. We can then start to work on the design prior to your video call.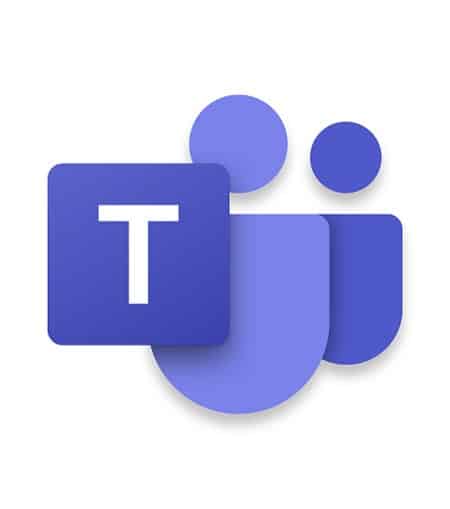 Video Call
Bespoke Kitchens:
Design your perfect kitchen without being told "you can't have that! Offering a comprehensive set of tools and options specifically tailored for kitchen design. Users can experiment with various layouts, cabinet styles, countertop materials, appliances, and lighting to create their dream kitchen. The program allows users to visualize their designs in 3D, making it easier to assess the functionality and aesthetics of the space.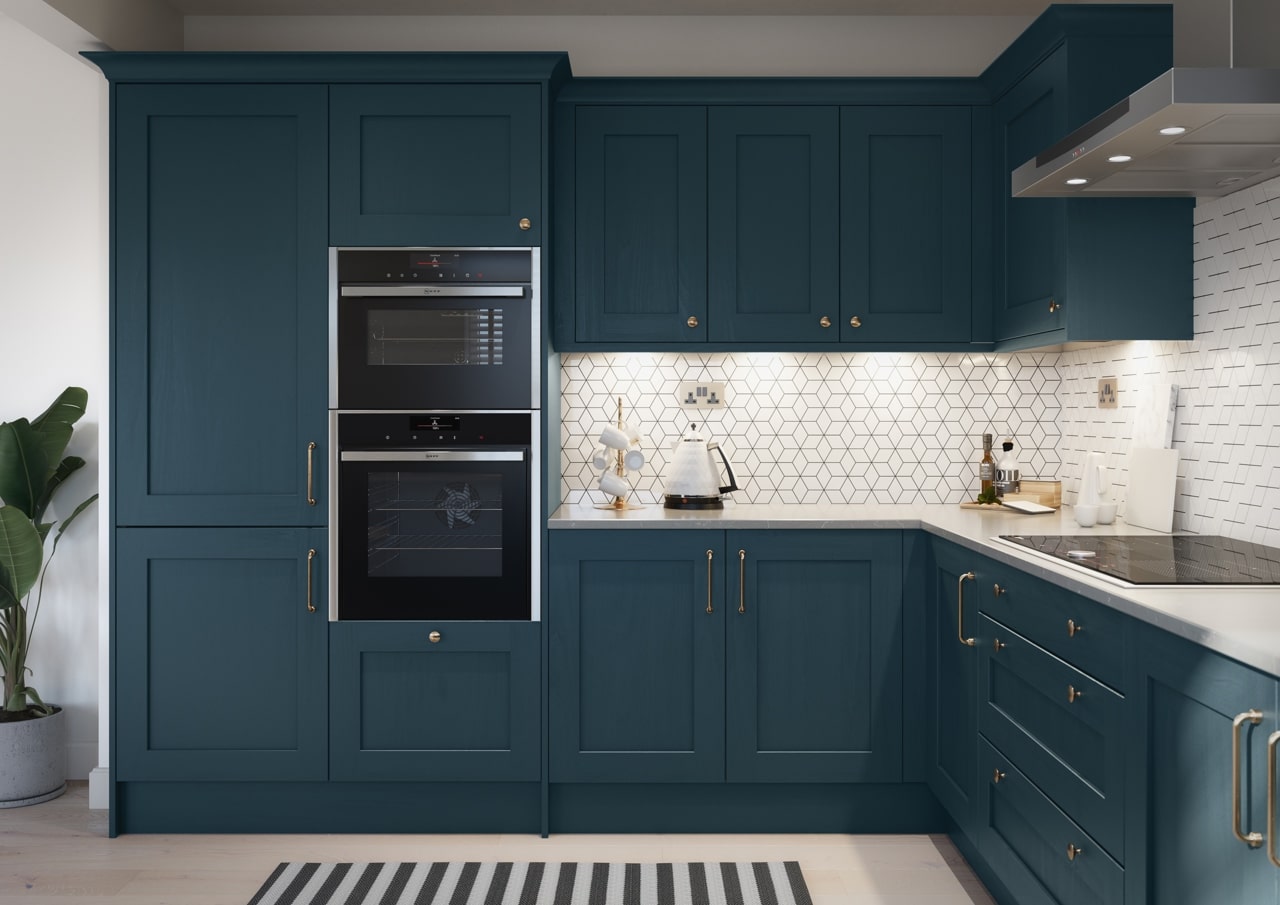 Bespoke Kitchens
Fitted Wardrobes:
Designing a custom wardrobe that perfectly suits your storage needs and personal style becomes effortless with this program. Users can choose from an array of wardrobe configurations, including shelving, drawers, hanging spaces, and accessories. The program's drag-and-drop interface enables easy placement and adjustment of components, ensuring a precise representation of the final product.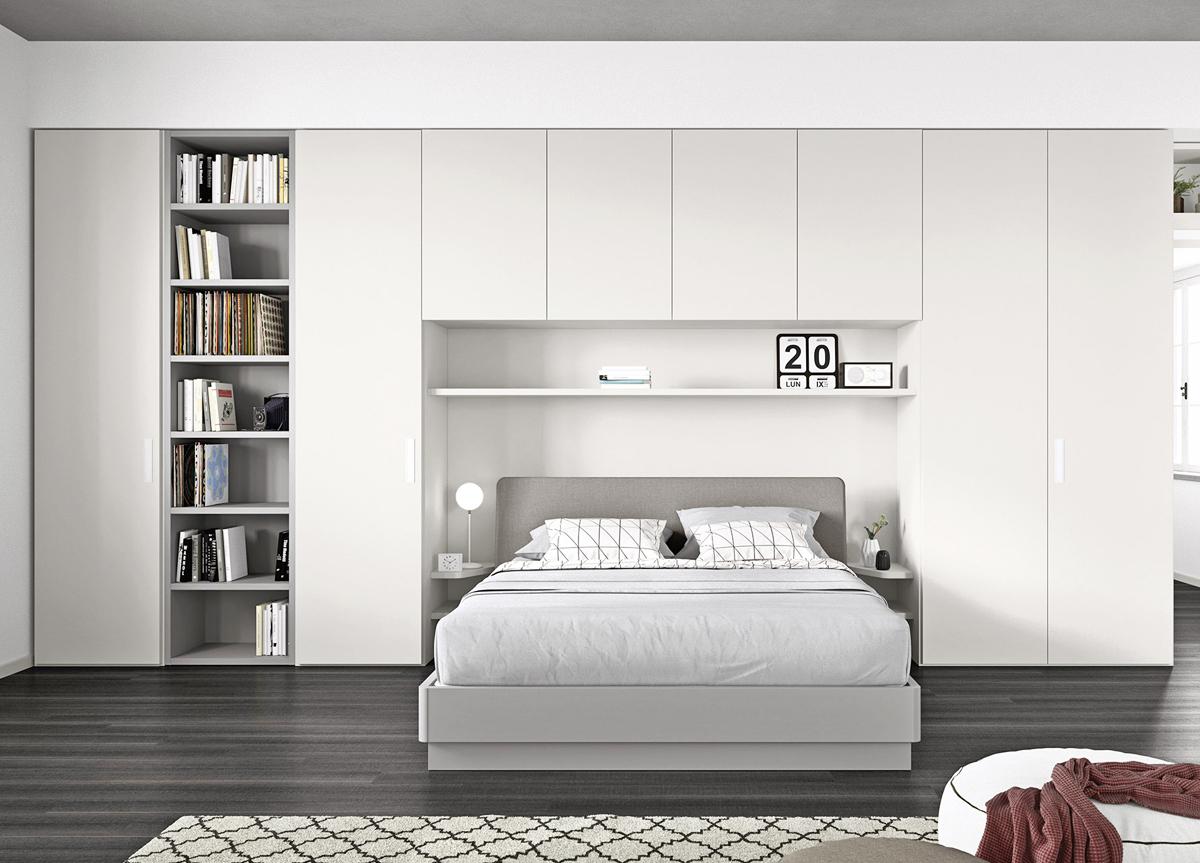 Fitted Wardrobes
Media Walls:
Creating a personalised media wall for entertainment purposes is a breeze with our design configurator. Users can select various modules for storing audio-visual equipment, display shelves for showcasing collectibles, and integrated cable management systems for a clean and organized setup. The program's ability to render realistic 3D visualisations enables users to fine-tune their design and achieve a visually striking media wall.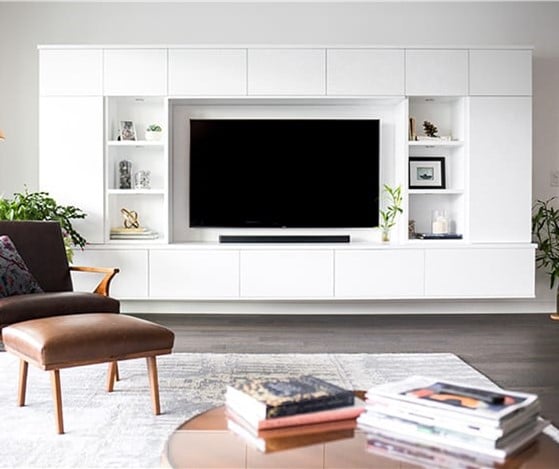 Media Walls / TV Units
Under Stair Storage:
The program includes specialised tools to design efficient and stylish storage solutions for under-stair spaces. Users can explore different configurations, such as drawers, cabinets, or open shelving, maximizing the often-underutilised space beneath the staircase. The program's precise measurements and visualization capabilities ensure an optimized and visually appealing result.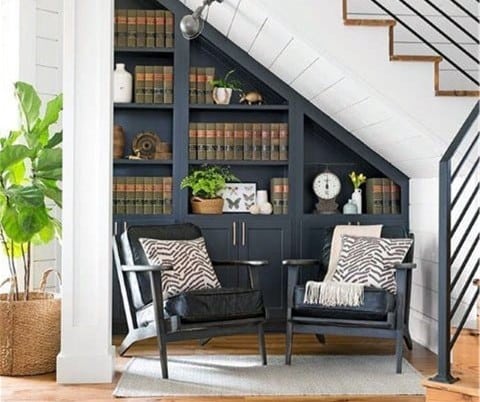 Under Stairs Storage
Shelf & Storage Units:
Designing shelves becomes a breeze with the program's user-friendly interface. Users can define the dimensions, material finishes, and mounting options of their shelves. The program also offers visualisations in real-time, allowing users to see how the shelves will appear on the wall and adjust their design accordingly.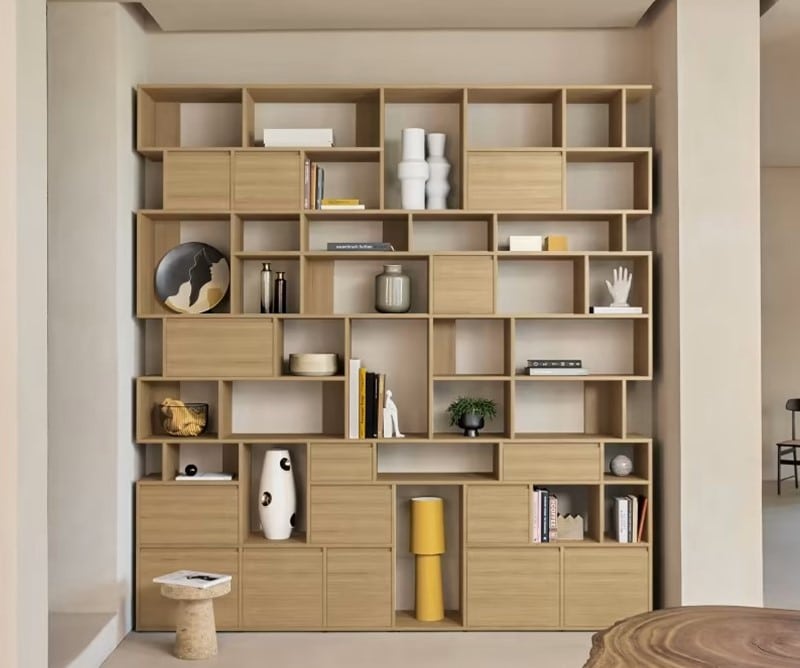 Shelf & Storage Units
Side Boards & Dressers:
Our program also allows users to create personalized sideboards and dressers. With customisation options for dimensions, styles, and storage features, you can design furniture that suits your needs and complements your décor. The program's 3D visualization ensures a cohesive room design, while functional details like hardware and lighting add style and convenience. Designing sideboards and dressers with this program enables you to have furniture that is both functional and aesthetically pleasing.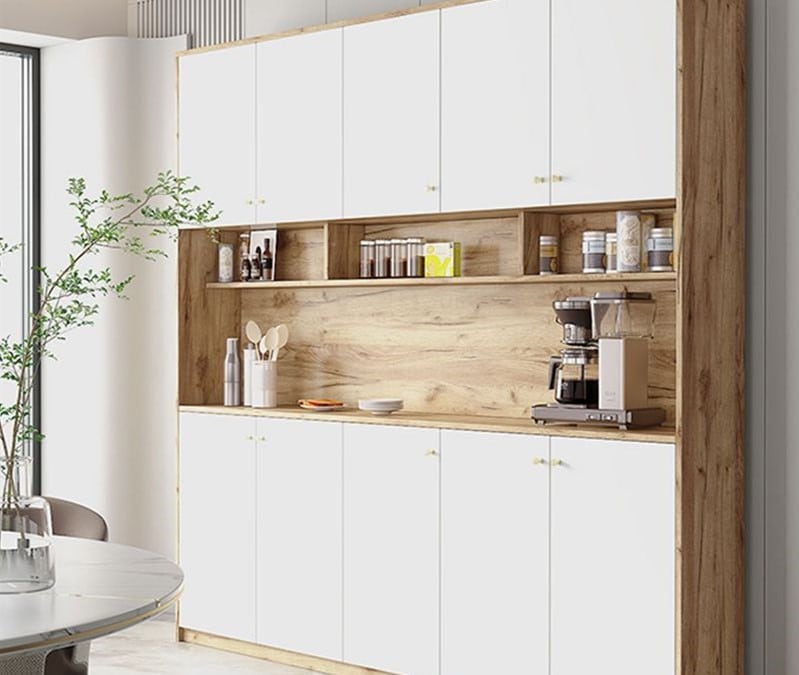 Side Boards & Dressers
Modular Shelving:
With the design configurator, users can unleash their creativity to construct unique and functional modular shelving units. The program provides a range of module options, allowing users to mix and match sizes, shapes, and materials. This flexibility enables the creation of versatile storage solutions that adapt to changing needs and complement any interior style.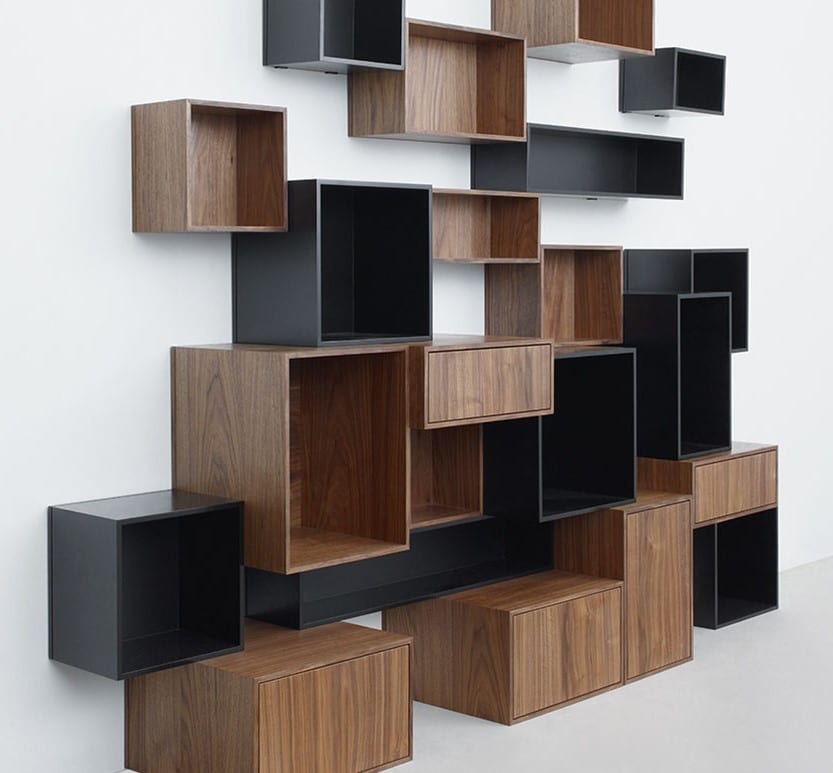 Modular Shelving
Bookcases:
Need a made to measure system to keep books or a vinyl record collection?  Users can tailor your storage to fit your book collection and interior style. The program offers customization options for dimensions, shelf arrangements, materials, and finishes, allowing you to create a visually appealing and functional display for your books. By integrating book storage into the overall room design, the program ensures a cohesive and harmonious space. With this tool, book lovers can effortlessly design bookcases that reflect their individuality and enhance their reading experience.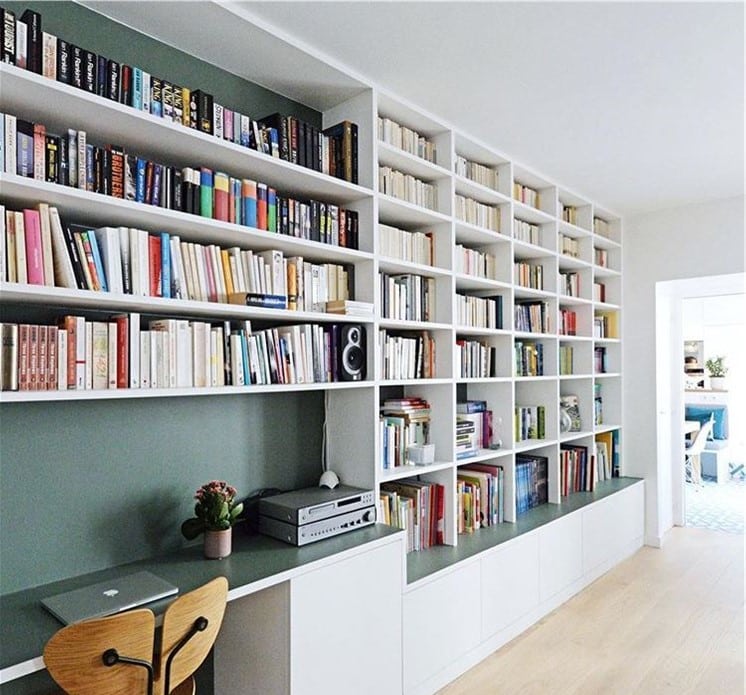 Bookcases
In conclusion, this design program revolutionises the way people create custom and bespoke furniture. Whether designing kitchens, wardrobes, modular shelving, floating shelves, under stair storage, or media walls, this user-friendly tool empowers individuals to bring their furniture visions to life, enabling them to create functional, personalised, and visually stunning spaces with ease.
All designs are manufactured, delivered and installed by the Top Shelf UK team. By having all these services under one roof, customers can enjoy a seamless experience with direct communication and coordination, eliminating the need to involve middlemen or outside contractors. Here's how this streamlined process benefits users:
Efficient Communication: Dealing with a single company throughout the entire process simplifies communication. Users can express their design preferences, discuss specifications, and address any concerns or questions directly with us. This ensures a clear and effective flow of information, eliminating the chances of misunderstandings or miscommunications.
Design-to-Reality Continuity: With the same company overseeing the design, manufacturing, and installation phases, there is a stronger guarantee of the final product aligning with the initial design vision. Close collaboration between the customer and the manufacturing/installation team at Top Shelf UK ensures that the design intent is accurately translated into the finished furniture. This continuity minimises the risk of discrepancies and ensures customer satisfaction.
Streamlined Process: By eliminating the involvement of multiple parties, the entire process becomes more streamlined. Users can discuss their requirements, visualize designs, receive cost estimates in real time and proceed with manufacturing and installation seamlessly within a single company. This saves time and effort that would otherwise be spent coordinating between different contractors or suppliers.
Quality Control:  We are responsible for both manufacturing and installation allowing for tighter quality control. Having your designs made in house ensures that the furniture is manufactured to the highest standards and meets the specifications outlined in the design. Additionally, installation is carried out by the same team which ensures that the final product is installed correctly, and functions as intended.
Accountability and Warranty: Dealing with a single company means there is a clear point of contact for any issues or concerns that may arise during or after installation. Top Shelf UK can take full accountability for any necessary adjustments, repairs, or replacements, providing peace of mind to the customers. We also offer a 5-year warranty on all designs, assuring customers of their commitment to quality and customer satisfaction.
By combining the convenience of an integrated design program with in-house manufacturing and installation capabilities, Top Shelf UK offer a comprehensive and hassle-free experience. Users can rely on a single point of contact for their custom furniture needs, ensuring efficient communication, design realisation, and quality control. This seamless process ultimately enhances the overall customer experience, making the journey from design to installation a smooth and satisfying one.