Welcome to Top Shelf UK, the premier destination for exquisite media walls, fitted TV furniture, and bespoke AV units. As a leading bespoke joinery company, we take immense pride in delivering exceptional craftsmanship and personalised solutions that will elevate your living space to new heights. Get ready to embark on a journey of creativity and innovation as we unveil the unique advantages of choosing Top Shelf UK for all your media wall needs.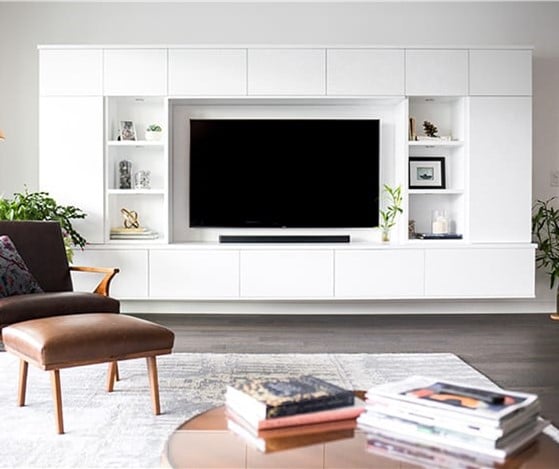 Media Walls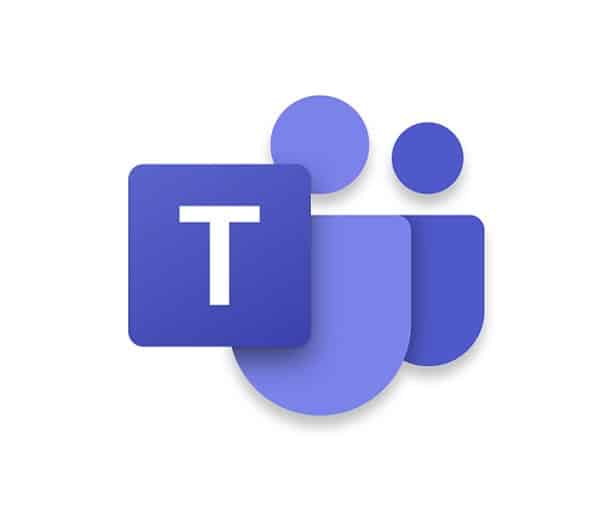 Video Call
At Top Shelf UK, we believe in providing a seamless and convenient experience for our customers. That's why we offer a user-friendly design configurator that allows you to buy media walls directly from the comfort of your own home. Packed with features, our configurator empowers you to unleash your creativity, explore various design options, and customise every aspect of your media wall. With just a few clicks, you can bring your vision to life and witness your living space transform before your eyes.
What sets us apart from the competition is our commitment to excellence throughout the entire process. All our media walls, fitted TV furniture, and AV units are manufactured in-house by our skilled team of craftsmen. From the selection of premium materials to the meticulous attention to detail, we ensure that every piece is crafted to perfection. Rest assured that when you choose Top Shelf UK, you're choosing unrivalled quality and a product that will stand the test of time.
We understand that investing in your dream living space should be a hassle-free experience. That's why we offer a "buy now, pay later" option with interest-free financing through PayPal Credit. This convenient payment solution allows you to bring your vision to life without any financial constraints. With Top Shelf UK, you can create the ultimate media wall or fitted TV furniture without compromise.
Gone are the days of settling for standardised sizes and limited options. At Top Shelf UK, we believe in completely bespoke solutions. Our furniture units are fully customisable, allowing you to design a media wall that perfectly fits your space and meets your specific requirements. Whether you have a compact living room or a spacious entertainment area, we have the expertise to create a solution that maximises both style and functionality.
Imagine being able to visualise your dream living space before making a purchase. With our innovative design configurator, you can do just that. As you design your media wall, you'll see a live 3D render of your room, allowing you to visualise how the final result will look. This immersive experience empowers you to make informed decisions, ensuring that every aspect of your media wall aligns with your vision.
We believe in transparency and clarity when it comes to pricing. With Top Shelf UK, you'll receive an instant price estimate that includes manufacturing, delivery, fitting, and VAT. Say goodbye to hidden extras and unexpected costs. We want you to feel confident in your purchase, knowing that what you see is what you get.
When it comes to lead times, we understand the importance of timely delivery. With Top Shelf UK, you can expect a lead time of around 4-6 weeks. We value your time and strive to deliver your media wall or fitted TV furniture as efficiently as possible, without compromising on quality.
Our services extend across England, Wales, and Scotland, covering the entire UK except for Northern Ireland. Wherever you are, we are dedicated to delivering excellence and creating living spaces that exceed your expectations.
We understand that designing your perfect media wall or fitted TV furniture can be a daunting task. But fear not! Our design software is user-friendly and intuitive, allowing you to effortlessly navigate the configurator. However, should you require assistance or guidance, our team is here to support you. We provide video call assistance and live online help, ensuring that your vision is translated seamlessly into a stunning reality.
In addition to our design configurator, we offer a handy design wizard online. This tool enables you to explore a wide range of living room furniture options beyond media walls, such as coffee tables, sideboards, and more. If there's something specific you have in mind that the program doesn't yet offer, fret not! We have the expertise to create and fit any bespoke furniture piece that complements your media wall perfectly.
At Top Shelf UK, we understand that hidden TV wires and cables, sound system storage, and gaming console organization are integral to a seamless and clutter-free entertainment space. Our design experts will work closely with you to incorporate smart solutions that address these specific needs. From discreet wire management systems to specialised storage compartments for your audiovisual components and gaming equipment, we'll ensure that every aspect of your media wall is meticulously planned and executed.
Now is the time to elevate your living space to new heights of style and functionality. Contact Top Shelf UK today and let our skilled craftsmen bring your dream media wall, fitted TV furniture, and bespoke AV units to life. With our unrivaled quality, customisation options, transparent pricing, and exceptional customer service, we're confident that your experience with us will be nothing short of extraordinary. Unleash your creativity and embark on a journey of design excellence with Top Shelf UK.